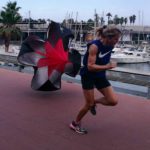 Carmen Soriano
https://www.instagram.com/carmensorianomico/
"Abdes is a professional specialized in personal training, he has shown me that he is a trained person and he is always worried about being constantly updated. He shows passion for what he does, he loves to train and he has motivated me to love sport and to overcome myself as far as I never imagined. He encourages me, motivates me, makes me work hard always with the aim of enjoying training. He transmitted his passion for training 20 months ago and his passion became mine. Since the first day he has fulfilled the objectives that we have set, my goals have always been his goals and his confidence in me has been reflected in the full confidence I have in him and in his high professionalism."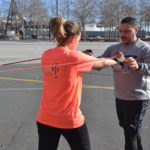 Ester Sanahuja
"You can find thousands of personal trainers and different trainings, but none like Nakfit, whatever your goals, Nakfit will help you get them quickly and fun, and it will give you that last push you need to realize that you are capable of much more than you think with functional exercises of all kinds. I have never before trained so efficiently and, at the same time, so economically. What's best to exercise while having fun in the open air!"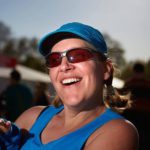 Nicola Edge
https://www.facebook.com/nicola.edge.7
"The training that I needed! Fun, varied and functional, they are hard and they take you to the limit but I guarantee you will have a great time. Abdes knows very well the capabilities of each one of his clients, something that guarantees that he gets the best of them. I recommend 100% Nakfitbcn."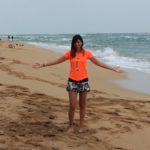 Lucie Pellier
https://luciepellier.com
"I did a group training on the beach with Nakfitbcn without really knowing what it would be like, and I had such a great time! It adapts to all levels and there's a huge variety of exercises. Besides, training outside is much more fun than at the gym. Next day I'm by Barcelona, I repeat for sure!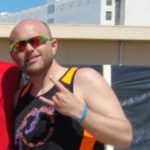 Benjamin Palfer
"It's always a pleasure to participate in the group sessions organized by NAKFITbcn, Abdes is a great professional who guides us in every moment of training, always preparing dynamic and highly adaptable exercises for all levels, thus integrating us all as a team and it makes you work your whole body in a functional way! I already have my Saturdays in the mornings booked for the NAKFITbcn sessions! "