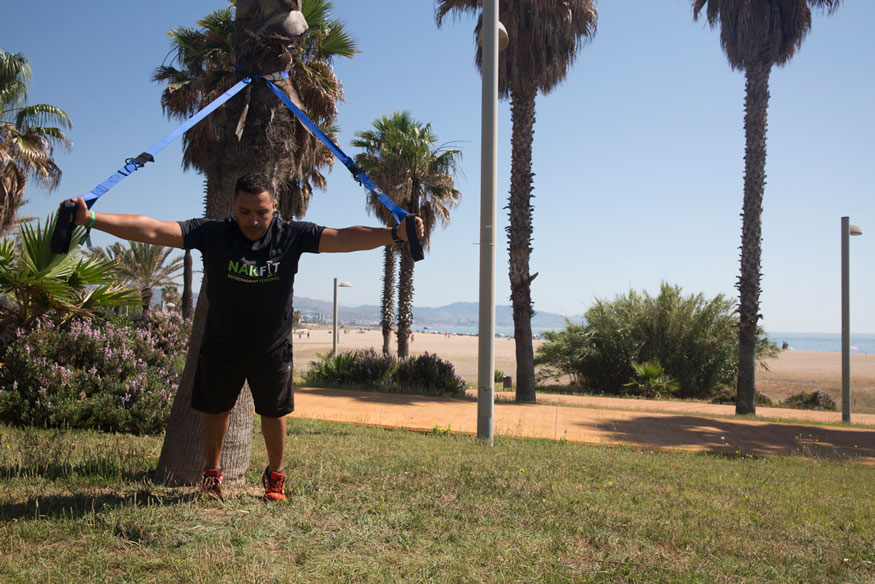 I am Abdes, 36 years old and, after many years of dedication to the administrative world, I decided to convert my hobby, which was sport, in my profession. I left everything to study CFGS of animation, physical activities and sports. Since I did the practice in UBAE Eurofitness sports center in 2009, I have always enjoyed my job with directed activities (Body Pump, Body Combat, Cycling or Body Balance) and then personal training.
After working for more than 8 years and interacting with a lot of customers, I discovered that most people who are locked in their jobs or family occupation all day find in the gym the necessary disconnection and release from work, social stress, etc.
The satisfaction of achieving the main objectives increased when I organized activities outside (parks, beach or mountain) and I discovered working with my clients that outdoor training gave them more joy and a feeling of freedom.
This led me to create NAKFIT bcn, a project that wants to offer training in open spaces to feel that freedom, practicing sports. Where your Personal Trainer, with the objective that you want to achieve always in mind: weight loss, improvement of physical condition, health, sports tests, etc., adapts the training to your needs by facilitating flexibility in training days and hours and getting close to the zone where you want to train.
My qualifications
CFGS animation physical activity and sport (spanish qualification)
Boxing coach by the Catalan Boxing Federation
Instructor of directed activities
Certificate Official registration of sports professionals in Catalonia